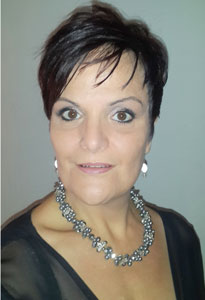 ---
About Diana's Bubinella
My name is Diana Herbst, from White River, Mpumalanga, South Africa. I am married to Richard Herbst, and blessed with two sons, John and Daniel.

Having been blessed with a limitless imagination and creative skills, I invented just about every product listed on my website. I have a very keen interest in natural solutions to the everyday skin, health, weight loss and anti ageing related problems, and am constantly experimenting with various natural components, in order to, just maybe, invent a new product to better the quality of people's lives.

I have an open door policy, and if you have any question with regards to any Diana's product, and/or any skin, health, weight loss and an anti ageing problem you may experience, don't hesitate to drop me an email. It is much better for me to communicate via email, as I struggle to hear over the phone.